Bill and Susie: the Trip to Our Mission (Background Story)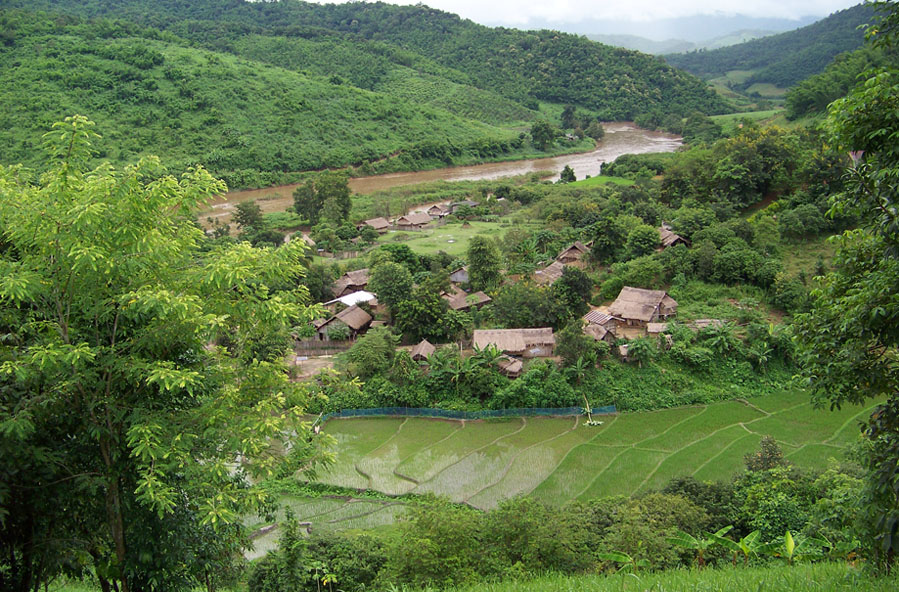 Susie & I were married in 1993. Being older (Bill 45 and Susie a little less) and having baggage from previous relationships, we committed to each other that this marriage was not something we would try on for 6 months or a year. It would be a life long commitment!
It is awesome to see how God has honored that commitment! He has helped to free us from false belief systems and created in us a desire to follow Him to the ends of the earth!
The Beginnings…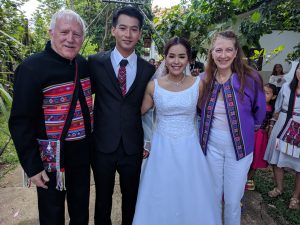 In June 1997, I traveled with a team from North Way Christian Community to China. This was a prayer walking trip focused on praying over Hong Kong during the transition of power as Hong Kong was returned to Chinese control. I thought this would be a great moment in history! I thought I'd have amazing stories to tell my children and grandchildren about that moment! Both are true, but not in the way I was thinking!
In February, 1999, I returned to China with several friends. It was another amazing trip, but really confused me as Susie wanted nothing to do with China, mission trips or anything like that! I knew God brought us together. But it seemed like we were moving in opposite directions. I prayed that God would unite us in passion. That He would either take away the passion I felt for missions or He would give it equally to both of us. This was a daily prayer. A prayer I knew God would answer, but I didn't know which way it would go!
In January, 2001, Susie and I made a vacation trip (not a mission trip) to Malaysia. Specifically we went to Panang to visit some friends. There were a number of highlights including a shopping excursion in Hong Kong during a layover, a three day visit to Singapore including an overnight bus ride plus many wonderful days in Panang. Susie did very well on the trip. She enjoyed herself and was even OK with toilets – we lovingly call them squatty potties. I was hopeful!
In May, 2002, I asked Susie to join me on a trip to China. She agreed and again had a wonderful time. Then I asked her to go to Thailand for 3 weeks visiting 5 cities. Again she agreed, so in February, 2003, we went to Thailand and have been back every year since including 2 trips per year since 2005.
Building a vision for Thailand…
A number of very interesting things occurred as a part of the 2003 trip. First, a friend emailed our prayer letter to her brother, a pastor of a church in Oregon. He wanted us to carry a felt board to Thailand. To deliver it to a missionary couple supported by his church. They lived in Chiang Rai, a small city in the north of Thailand and already on our list of cities to visit.
So, Esther Hoagland agreed to pick us up at the airport. She transported us directly to Christian Paisansart School(CPS) where Chris, her husband, was already beginning the Friday evening outreach program. We were told to either sit back and observe the nights activities or join in. We joined in! As it turned out we spent each of our 5 days with the Hoaglands. This was the beginning of what has become a great friendship and ministry partnership.
Two years later, in July 2005, we brought a team with us to Chiang Rai for
the first time. Ten people including four 17 year olds. The plan was to paint Christian murals on the doors to the girls dorms and assist with teaching English. The murals were great (see one at the right), but the English class was a disaster. When our people showed up in the class, the English teacher disappeared! This left our people alone with the children having to immediately create some plan or activity for the students.
The next year after many conversations with Chris & Esther, we decided to do a full 5 day English Teaching Camp. This was the beginning of the English Teaching Camp idea (an idea we got from Dan & Debbie Ecker). It was awesome! The children loved it and the team was positive regarding their roles in the program. This year we successfully completed our third and most successful English Teaching Camp.
A Plan for Thailand…
With six years of traveling to Chiang Rai and our work at CPS, we have an open door to locate in Chiang Rai and to begin working along side the Hoaglands at this school. That is our intent! We hope that teams from North Way will continue to come. We also hope to encourage teams from other churches or areas to come as well.
We have a number of ideas for Thailand. We have identified 4 categories of need: English, Mentoring, Support and Computers (See our Ministry page).
Our primary focus will be language, learning to speak Thai, and understanding the Thai culture. It is so important to be able to communicate with people on their level and even better to understand the cultural differences between us and them.
We will practice our language skills in Chiang Rai and at CPS. We already know many of the children in the dorms and have been invited to spend time with them on the playground and in the dorms. This will give us considerable opportunity to practice language as they are very willing to tell us when we mispronounce something.
Spending this time with them will enhance our relationships with them, better enable us to help them, determine who really needs help. Of particular interest are the middle school kids and especially the 9th graders. Once they graduate from the 9th grade, they are no longer under the umbrella of CPS. Their choices are go back home to their villages or continue with school. Continuing with school is difficult because these people are so poor. We hope to be able to help in this area!
Susie and I have always been active in our church and community. We don't expect to change when we arrive in Thailand. We know many of the missionaries already living in Chiang Rai and look forward to closer ties with them once we are there. Regarding computers, it is in my blood! I've already helped a number of people in the Chiang Rai area with computer needs and/or questions. Computers are becoming more and more important in our world. I expect to work with some of the children at the school, teaching them about computers.
For more details take a look at the Ministry page on this website.